Alpine Podiatry was founded in 2006 by Susan Faulkner who, 2 years after qualifying as a podiatrist, opened her own practice in Rainford, St Helens.
After the early success of the Rainford clinic, Susan opened a second clinic in Sutton 12 months later. Both clinics have served their local communities and the wider region with distinction ever since.
The current incarnation of Alpine Podiatry is the result of the joining together of Alpine with Windle Podiatry & Chiropody in January 2022 upon Susan's retirement.
Windle Podiatry & Chiropody was founded by Danielle and Gareth Ryder in February 2018 and enjoyed fantastic growth in a relatively short space of time.
In January 2021, Windle Podiatry relocated to the new Millfields development in Eccleston, St Helens.
Alpine Podiatry offers a full range of podiatry treatments across 3 clinic locations and domiciliary treatments in patients' own homes as well as providing foot care to a number of aged care and specialist care facilities.
I got an appointment quickly and attended the Rainford Clinic.
Danielle was great. She explained the issue with my feet and talked me through everything she was doing as well as aftercare. I had a number of corns that had become painful and made it very uncomfortable to walk. The pain relief was instant.
It was my first time visiting a podiatrist as I was always reluctant but it was well worth it and I will make it a regular thing to see Danielle at Alpine.
Highly recommended.
Alpine in the Community…
At Alpine, we are proud of the relationships we have developed with our clients as well as the wider community, especially with local GP's and Medical centres with whom we work closely to ensure the best outcomes and that lines of communication remain open at all times. We have also supported a number of local charities and sports teams in order to give back to the community that has embraced our business through the years.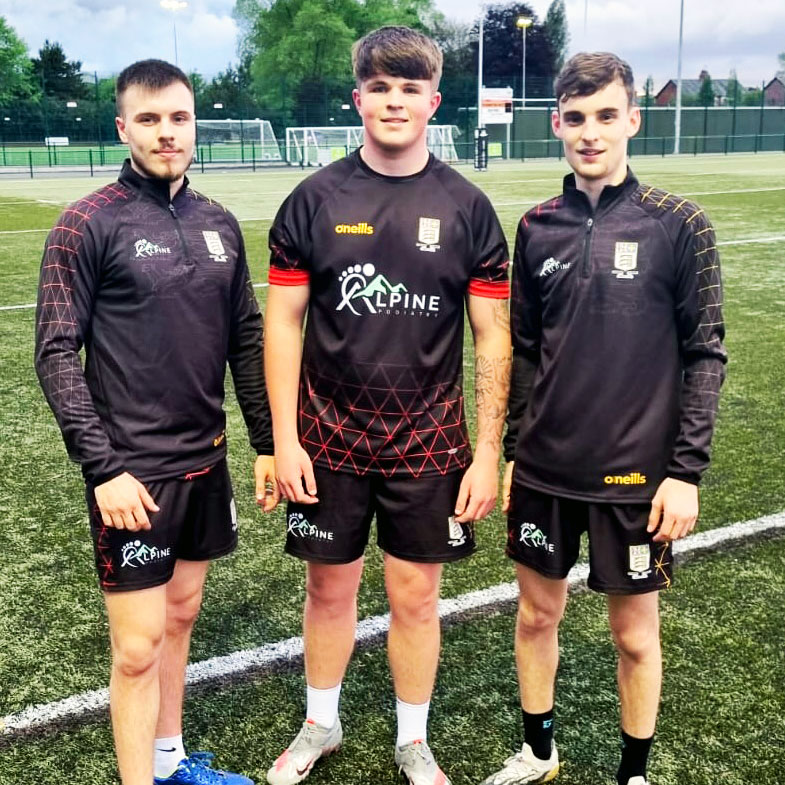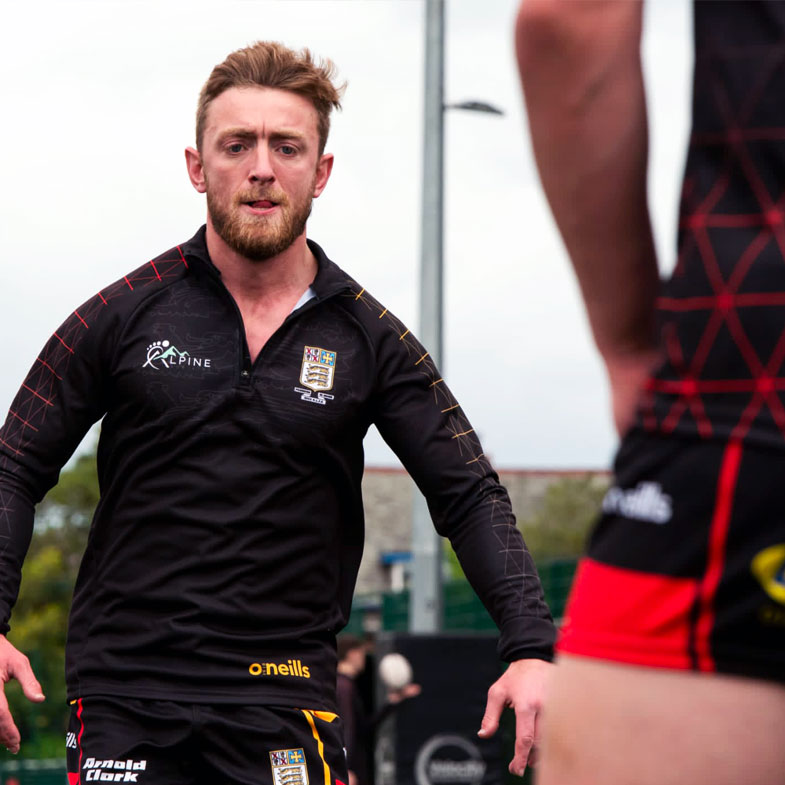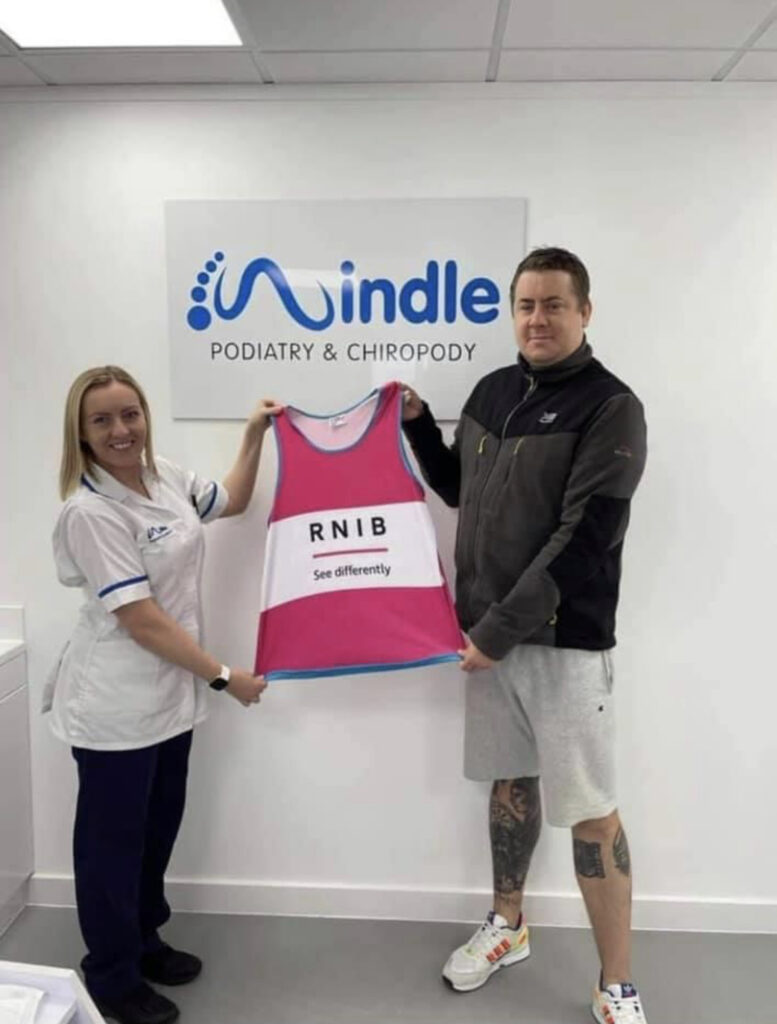 Meet the Team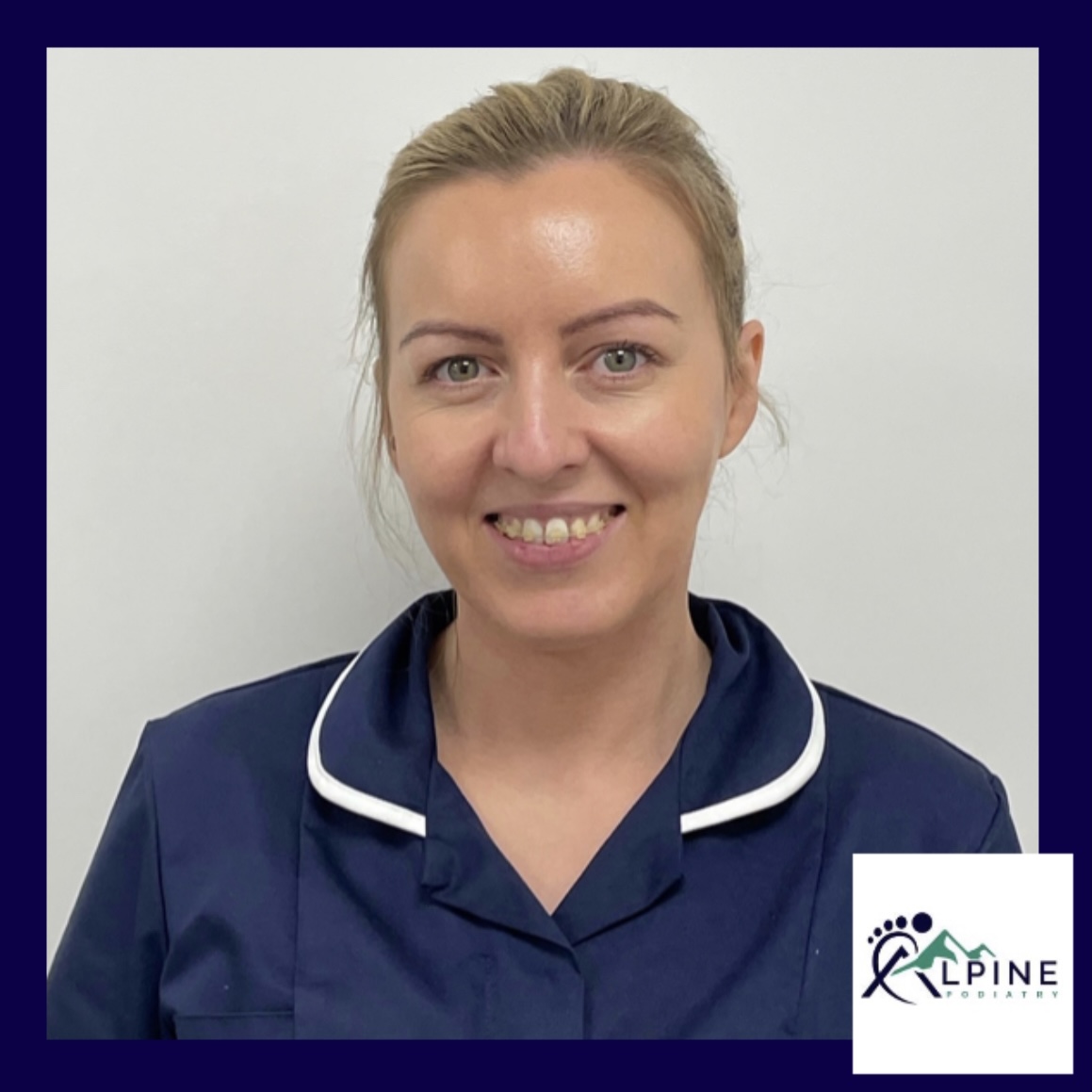 Danielle Ryder
HCPC Registration CH26865
Danielle is a Senior Podiatrist and owner of Alpine Podiatry. She qualified with a BSc Hons in Podiatry from Salford University in 2006 and has a wealth of experience working in both the NHS and private practice. Danielle started as a community podiatrist with the Halton Trust in 2006 and remained in the public health service until 2020 when she left to concentrate on growing her own practice. Her time in the NHS was punctuated by a 2-year stint in private practice in Sydney, Australia where she gained valuable experience working in aged and specialist healthcare facilities. Over the course of her career to date, Danielle has experienced the full spectrum of podiatric conditions from routine foot care to diabetic wound care, nail surgery and biomechanical assessments.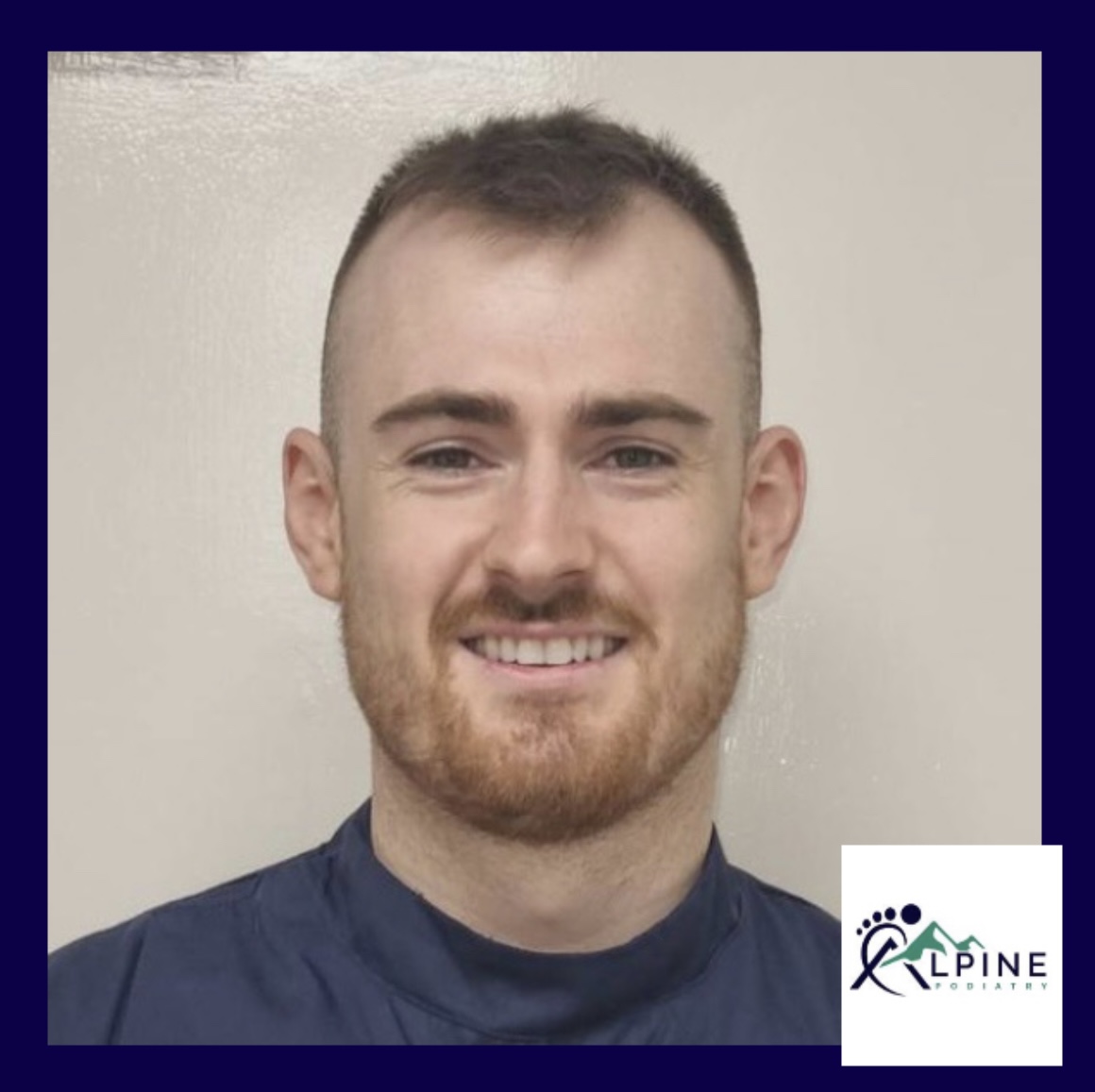 Tom Sandy
HCPC Registration CH35392
Tom graduated in 2019 from Salford University with a BSc Hons in Podiatry having also graduated 3 years earlier with a Biology BSc Hons from Sheffield Hallam University. His depth of knowledge from having completed two degrees makes him an extremely well-rounded podiatrist who particularly enjoys the more complex aspects of podiatric medicine like gait analysis and biomechanical assessments, wound care and verrucae needling. Tom devotes all his time to working in private practice as he enjoys building relationships with patients over time and overseeing their treatment completely from beginning to end.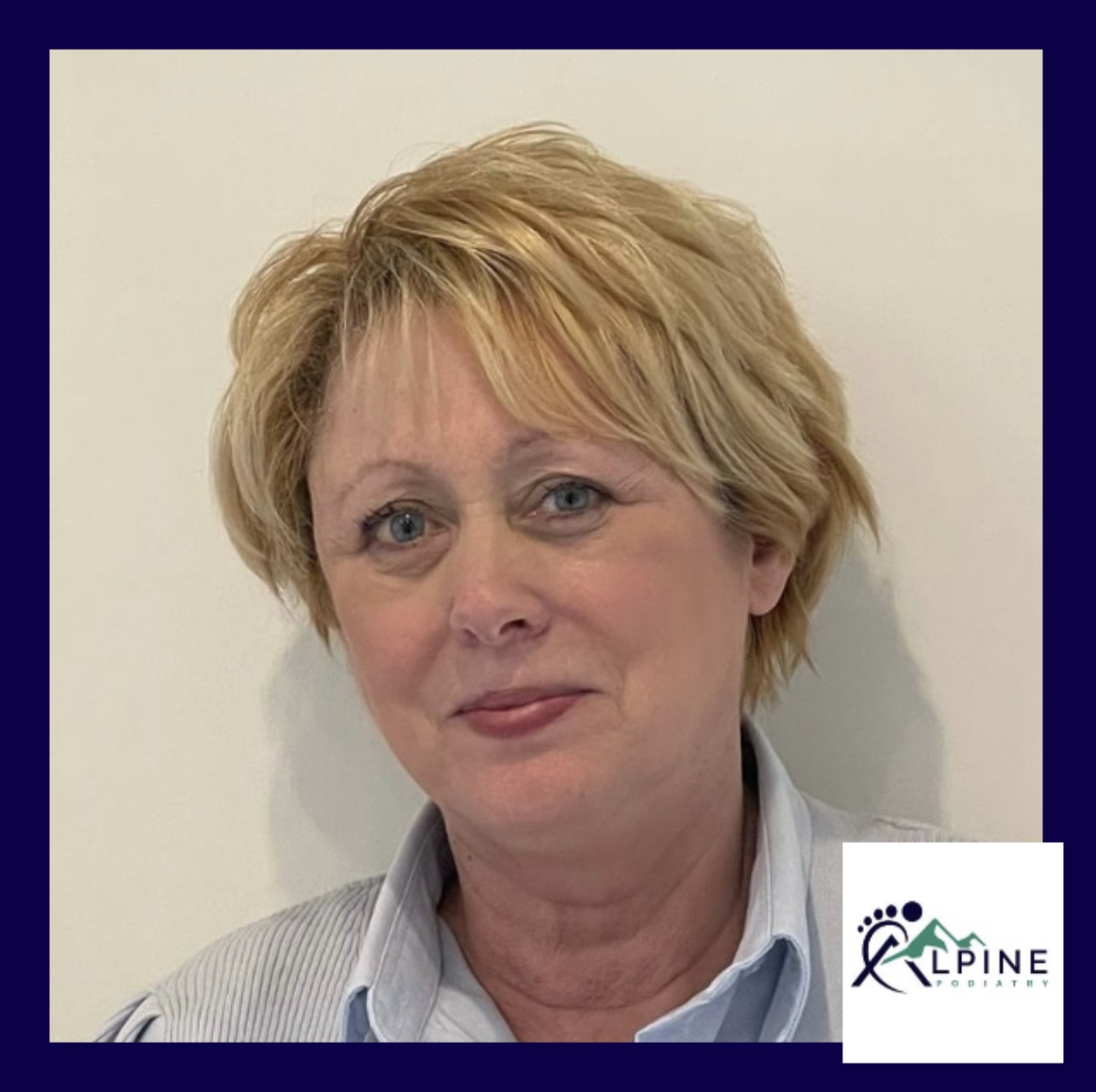 Marie Roberts
Receptionist
Marie Roberts, the receptionist has been working for us since March 2019. She has a wealth of experience in the housing market dealing with people face to face and has excellent communication skills.
Joanna Stallard
HCPC Registration CH34982
Joanna graduated in 2018 from Salford University with a BSC Hons in Podiatry and currently works for the NHS Trust in Halton as well as Alpine Podiatry. She is also a Dementia Friend and a Sense Volunteer and enjoys the caring nature of the profession and helping with the relief of pain and discomfort. Joanna particularly enjoys diabetic foot and wound care as it gives her a sense of how important her role is for the health and wellbeing of her patients.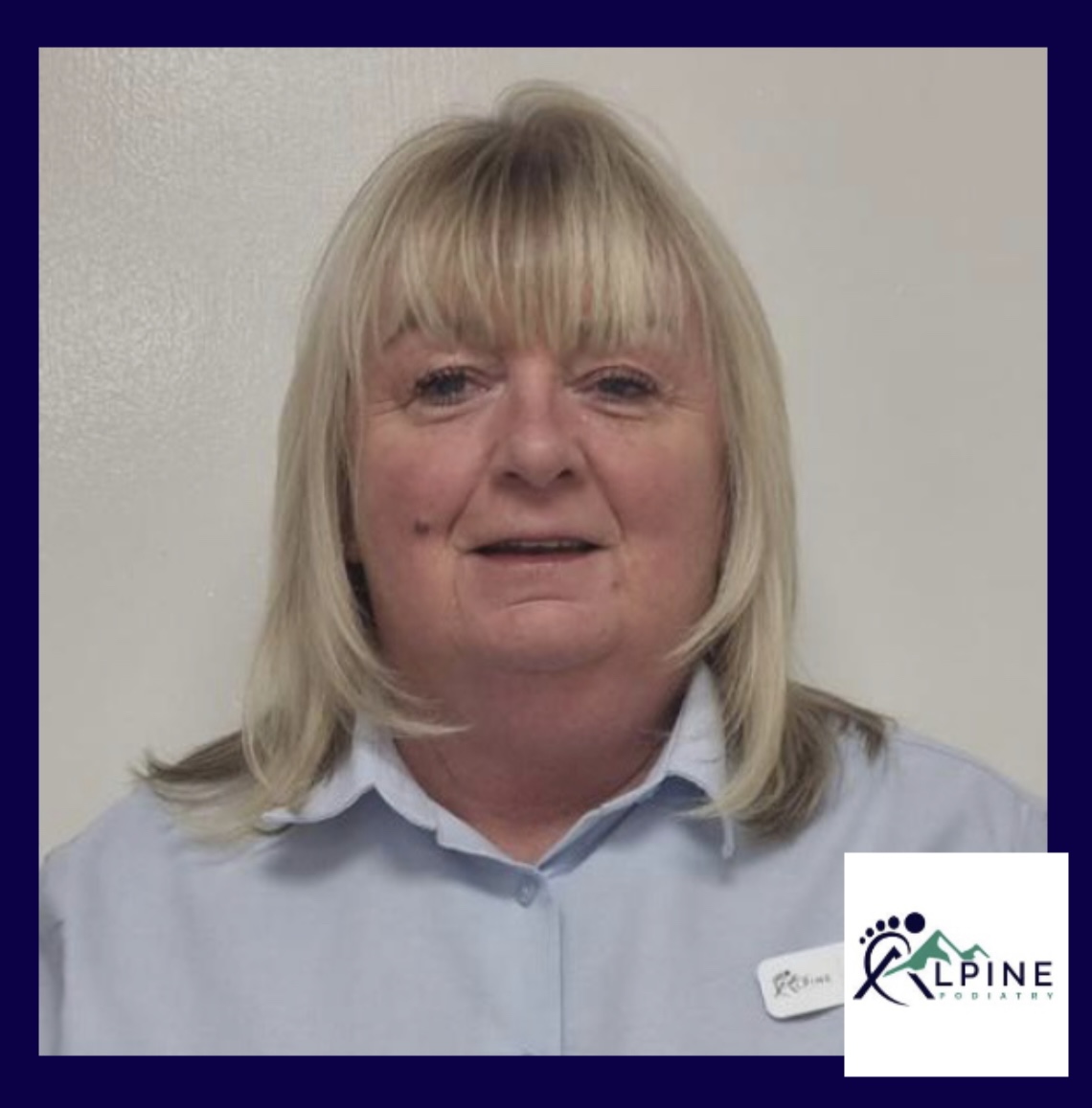 June Porrino
Receptionist
June has worked for the Practice since 2011, and has an excellent rapport with the patients,  with a welcoming and professional telephone manner too.
Lynn Kelly
Receptionist
Lynn has worked at our Sutton Clinic since 2010 and knows just as much about feet as our podiatrists do.
Chloe Roche
HCPC Registration CH035949
Chloe graduated from Salford University with a BSc Hons in Podiatry in 2021 and went immediately into an NHS role with the Mersey Care NHS Foundation Trust in Liverpool as a community podiatrist. Chloe divides her time between her NHS role and Alpine Podiatry and enjoys the variety of her roles and the different aspects of private and public service. She particularly enjoys the interpersonal and caring aspect of her profession.