Susan Faulkner
BSc Hons Pod, MChS,
Owner and Podiatrist
Lives in Rainford, St Helens
Member of the Society of Chiropodists and Podiatrists
Membership number 26600
HCPC Registration CH21766
About me
I started my working life in Marketing having graduated from Newcastle University, progressing on to a career with a computer hardware company. When I had a break to bring up my 2 sons, I knew I wanted a career change but it wasn't until I returned to full time work that I developed an affection for the foot having done a Reflexology course just out of curiosity. The more I looked into the study of the foot the more interested I became and decided to enrol on a 3 year degree course at Salford University being fortunate enough to have negotiated a voluntary redundancy settlement
I gained a first class honours degree in Podiatric Medicine, Local Analgesia and Prescription only Medicines, in 2005 and worked initially as an Associate in private practice until I felt confident enough to start my own practice. 2 years later I started the clinic in Rainford, and 12 months after bought an existing practice in Sutton, both now known as Alpine Podiatry Practice. At the same time I qualified as a Podiatric Acupuncturist
I work full time at the Rainford Clinic, apart from Wednesdays when I work at Alpine Podiatry Sutton. My approach is to treat every patient professionally and proficiently with utmost respect - to make them feel reassured and welcome without adopting a blasé attitude. Also of importance is to recognise the need to refer on to another allied professionals as necessary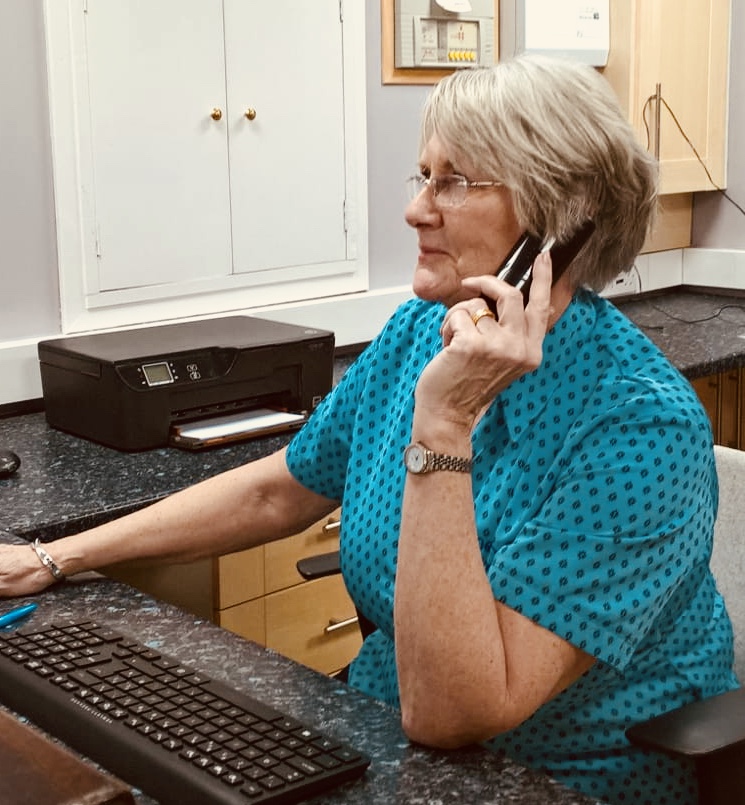 Lynn Kelly
Lynn has worked at our Sutton Clinic since 2010, and is almost knows as much as our Podiatrists do about feet!
June Porrino
June has worked for the Practice since 2011, and has an excellent rapport with the patients, with a welcoming and professional telephone manner too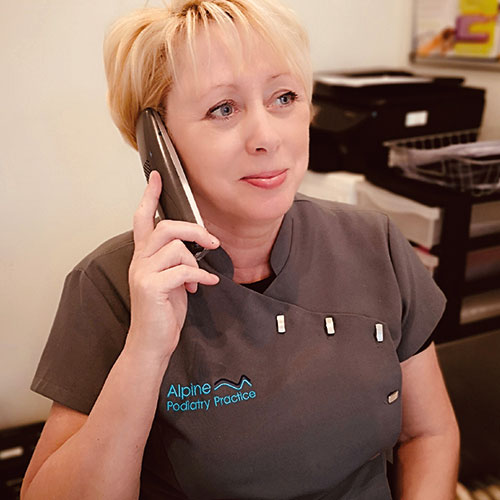 Marie Roberts

Marie Roberts, receptionist has been working for us since March 2019. She has a wealth of experience in the housing market dealing with people face to face, and has an excellent communication skills.
Tom Sandy

Tom Sandy, Associate Podiatrist, graduated July 2019 from Salford University having also graduated 3 years earlier with a Biology BSc Hons from Sheffield Hallam. He will be working at our Sutton clinic Mondays and Thursdays and is looking forward to using his Biomechanical skills.
Jo Stallard

Jo Stallard is our Community Podiatrist, looking after patients feet in their own homes. She graduated in 2018 from Salford University and currently works for the NHS Trust in Halton. She is also a Dementia Friend and a Sense Volunteer.