Podiatrists at Alpine Podiatry can offer a range of footcare treatments, assessments, education, and advice for all diabetic patients.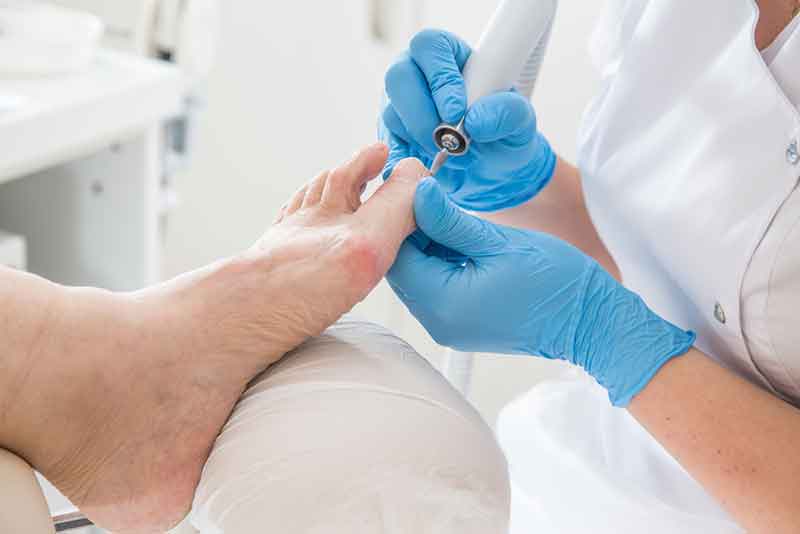 Initial appointments involve a neurological and vascular assessment to determine the risk category, which enables us to help and come up with a care plan for each specific patient. This is reassessed yearly or when any changes occur.
What We Do…
As podiatrists, we are on hand at every stage, whether that be prevention, concern about a foot problem or treating and managing problems with the diabetic foot once they occur. This involves all aspects of podiatry from simple nail cutting to wound management. We also recommend regular treatment for the care of corns and calluses which are risk factors in the development of ulceration. A diabetic annual review is recommended by NICE and Diabetes UK to determine risk and in turn provide early intervention to prevent ulceration and amputation.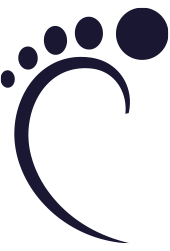 What We Can Offer?
We offer routine nail care for all nail pathologies including nail surgery when required. Callus and corn removal on a regular basis especially where foot deformity is present is a frequent treatment in the care of all feet, diabetic and non-diabetic. Routine podiatry can also include the offloading of such foot pathologies to further reduce the risk of ulceration and infection.
Education, advice, and awareness is part everyday podiatry, and we offer this to all patients at every appointment.
If we assess that a patient has a foot problem which is beyond our scope of practice, we have a good rapport with local GP's and can write and request onward referrals to other services.
Our Team that treat Diabetic Treatment
Joanna Stallard
HCPC Registration CH34982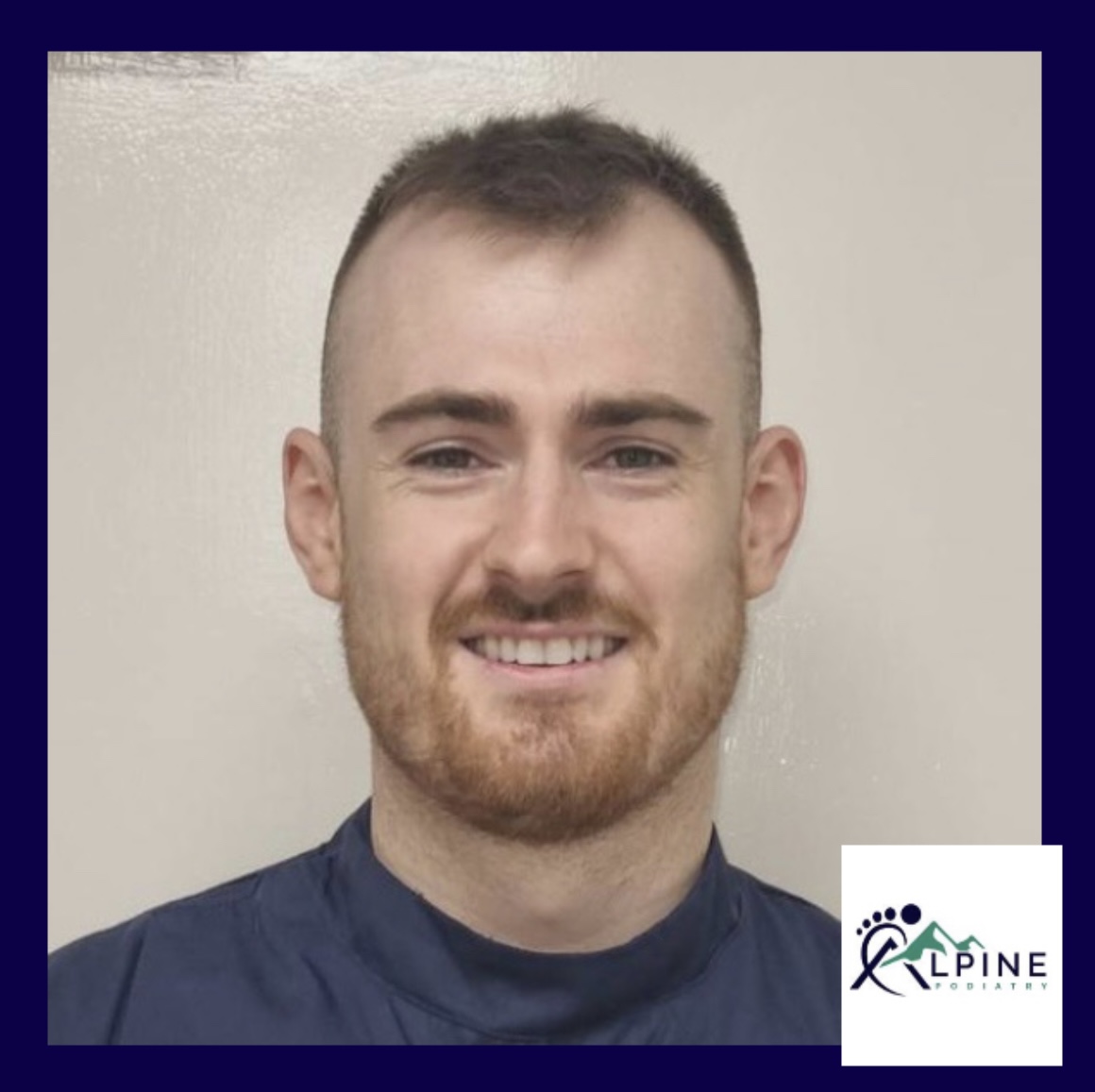 Tom Sandy
HCPC Registration CH35392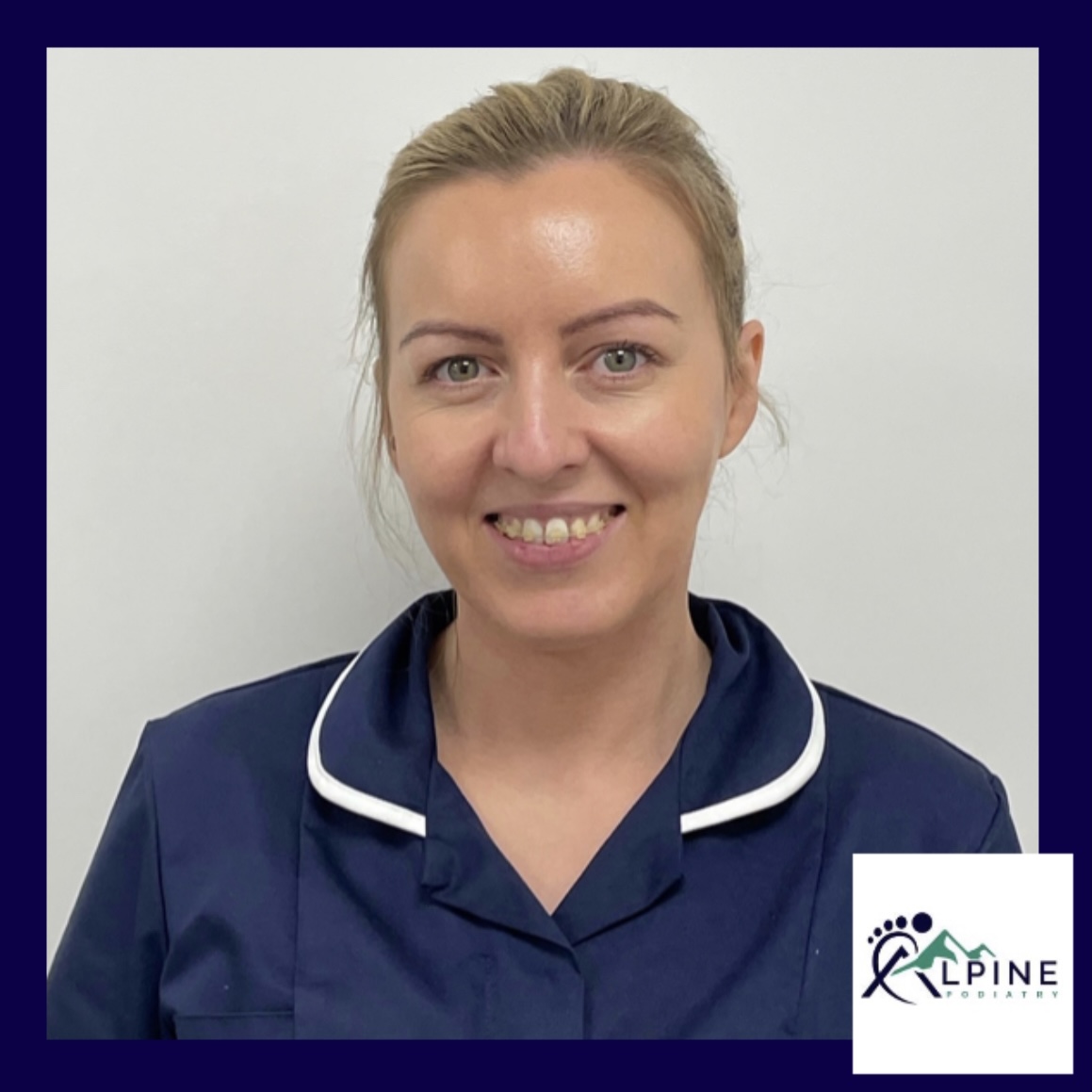 Danielle Ryder
HCPC Registration CH26865
Chloe Roche
HCPC Registration CH035949
My feet have never been better! I'm diabetic and have been to a few podiatry clinics and they were all ok but Danielle is amazing! my feet feel great once I came here I wouldn't dream of going anywhere else now. I suffered from a case of really bad athlete foot and where others have tried to treat it and failed Danielle has succeeded and I might add she didn't rip me off with £15 products to treat it like others did. A fabulous and professional service I would 100% recommend plus Danielle is a lovely person and you can tell she knows exactly what she is doing.
Tweets by Alpine Podiatry