This is the most common problem we see within our clinic. They're not serious but they can take a long time to treat and can be unsightly.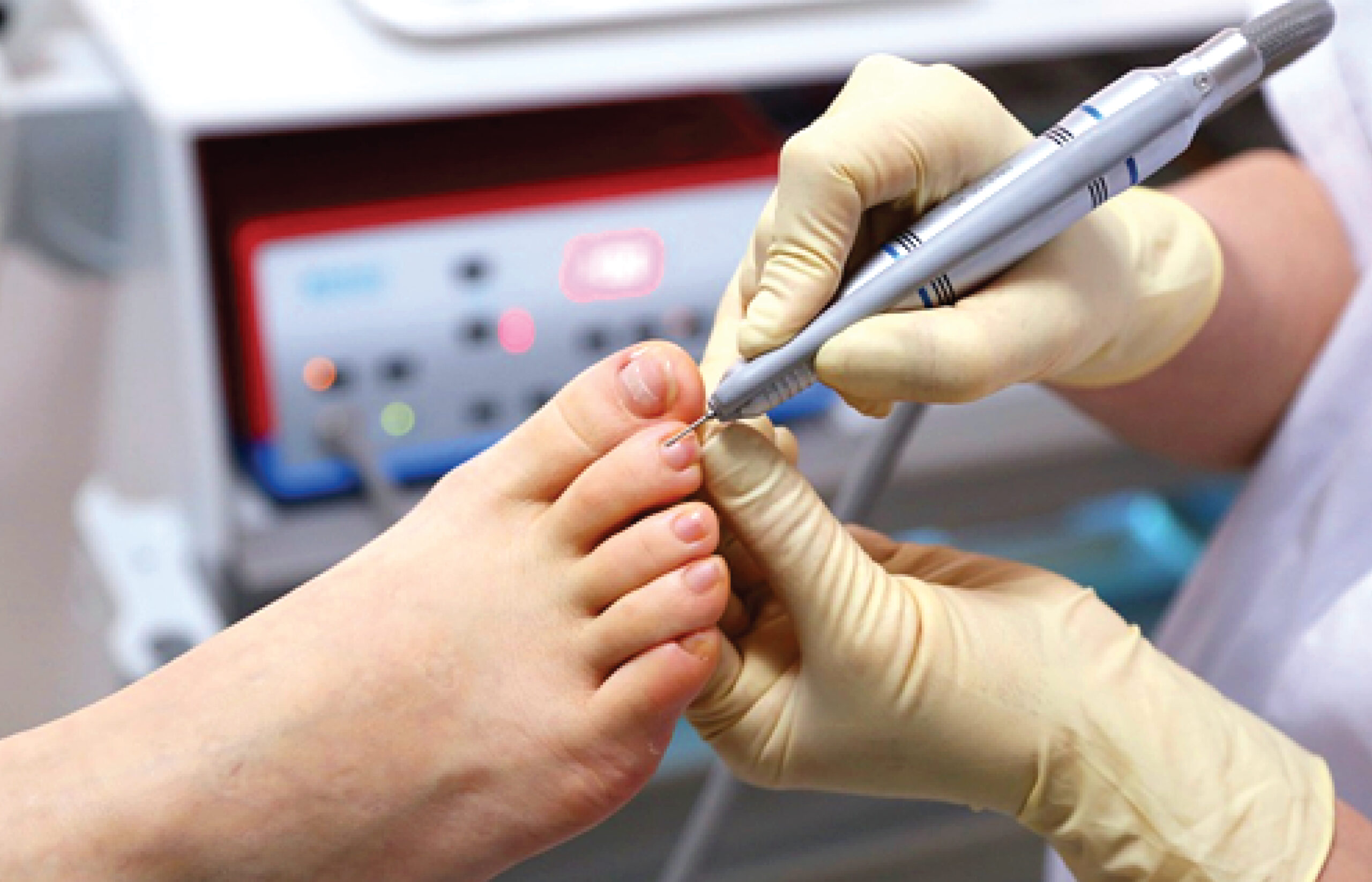 Fungal nail infections usually affect your toenails, but you can also get them on your fingernails. Fungal nail infections usually start at the edge of the nail but often spread to the middle. The nail becomes discoloured and lifts off.
In most cases we reduce the thickness of the nail every 6 weeks and give advice on topical treatments, however if the fungus is in more than a couple of nails these can be unsuccessful and need to be reviewed by the GP who may in some cases offer oral antifungal medication.
Wilde Pedique
We also offer a cosmetic nail treatment for fungal and damaged nails called Wilde Pedique. An antifungal gel resin is applied to the affected nail and cured under a UV lamp. This creates a normal looking nail, covering the unsightly fungus whilst simultaneously treating it as the product is impregnated with silver which is a natural anti-fungicide. The gel resin also provides protection and keeps the nail dry which also can aide regeneration of the nail. The resin nail is expected to last between 6-10 weeks dependant on nail growth providing it is taken proper care of.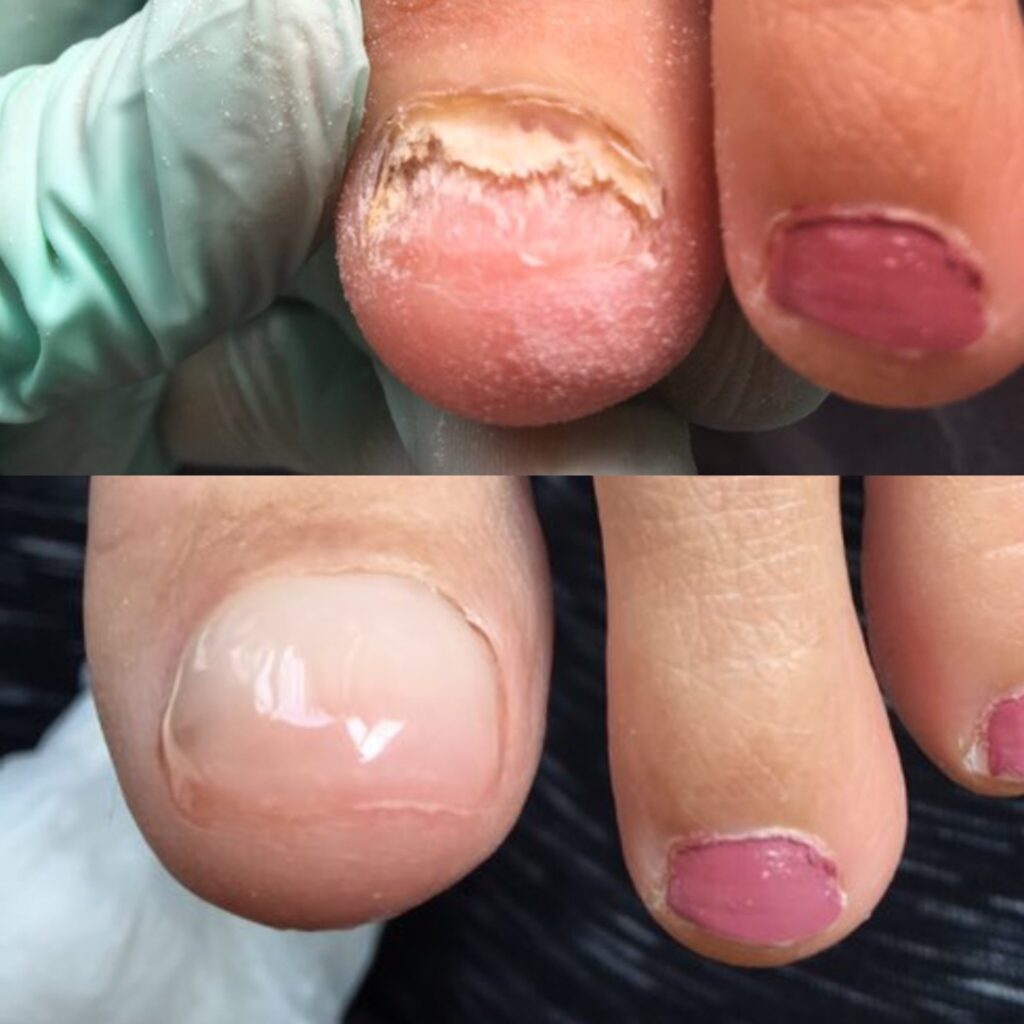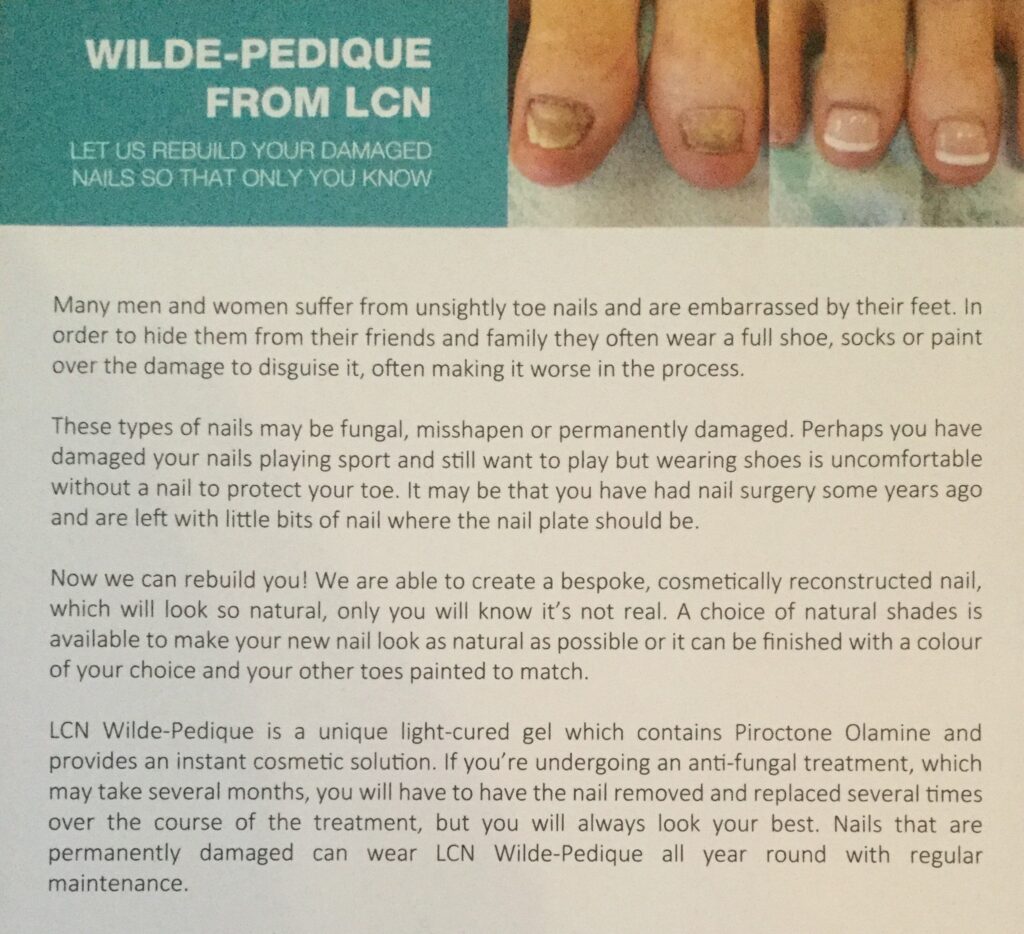 Wilde Pedique is very popular in the summer months as unsightly infected nails prevent people from having the confidence to wear open toe shoes or sandals. The resin nail can also be painted just like a normal nail.
Our Team that treat Fungal Toenails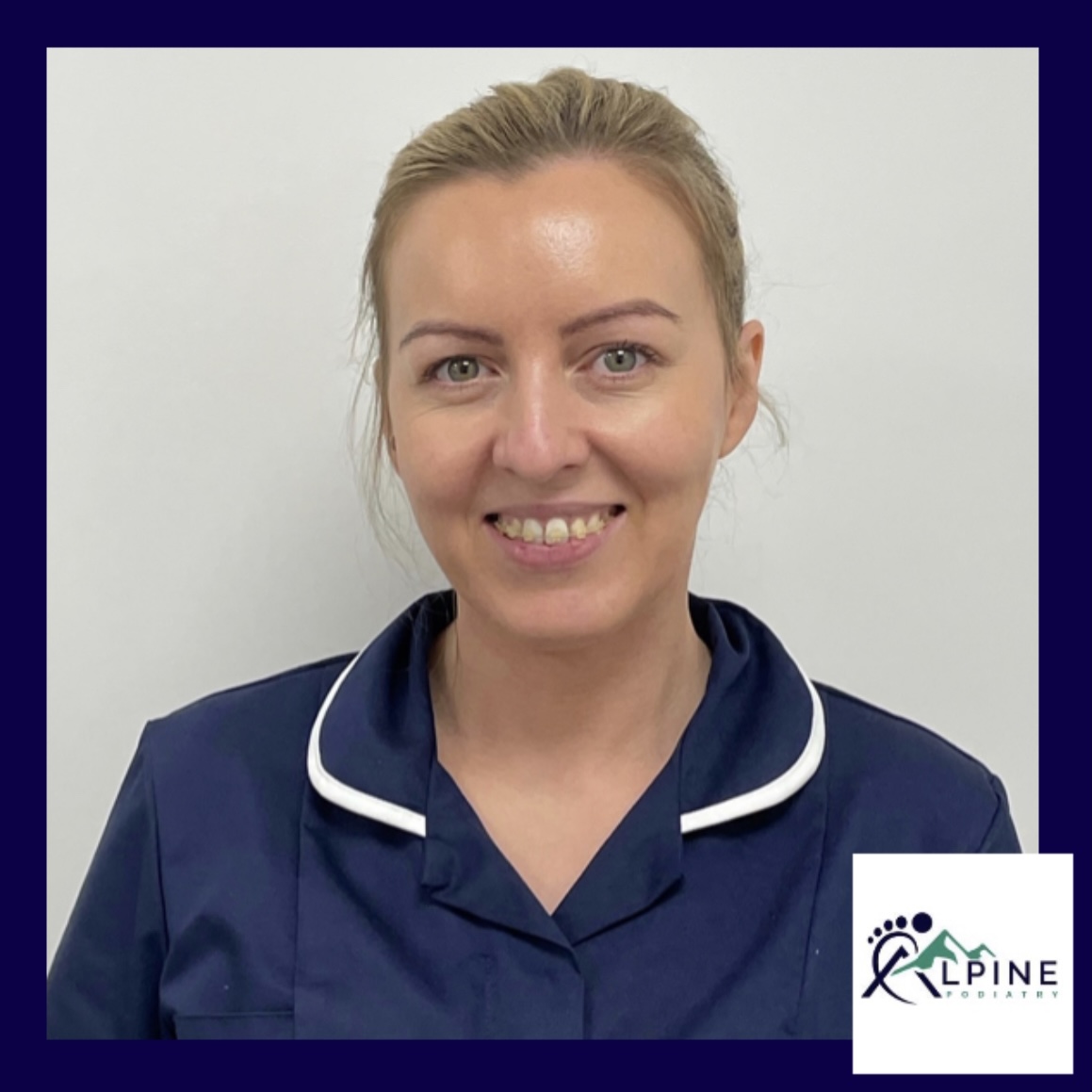 Danielle Ryder
HCPC Registration CH26865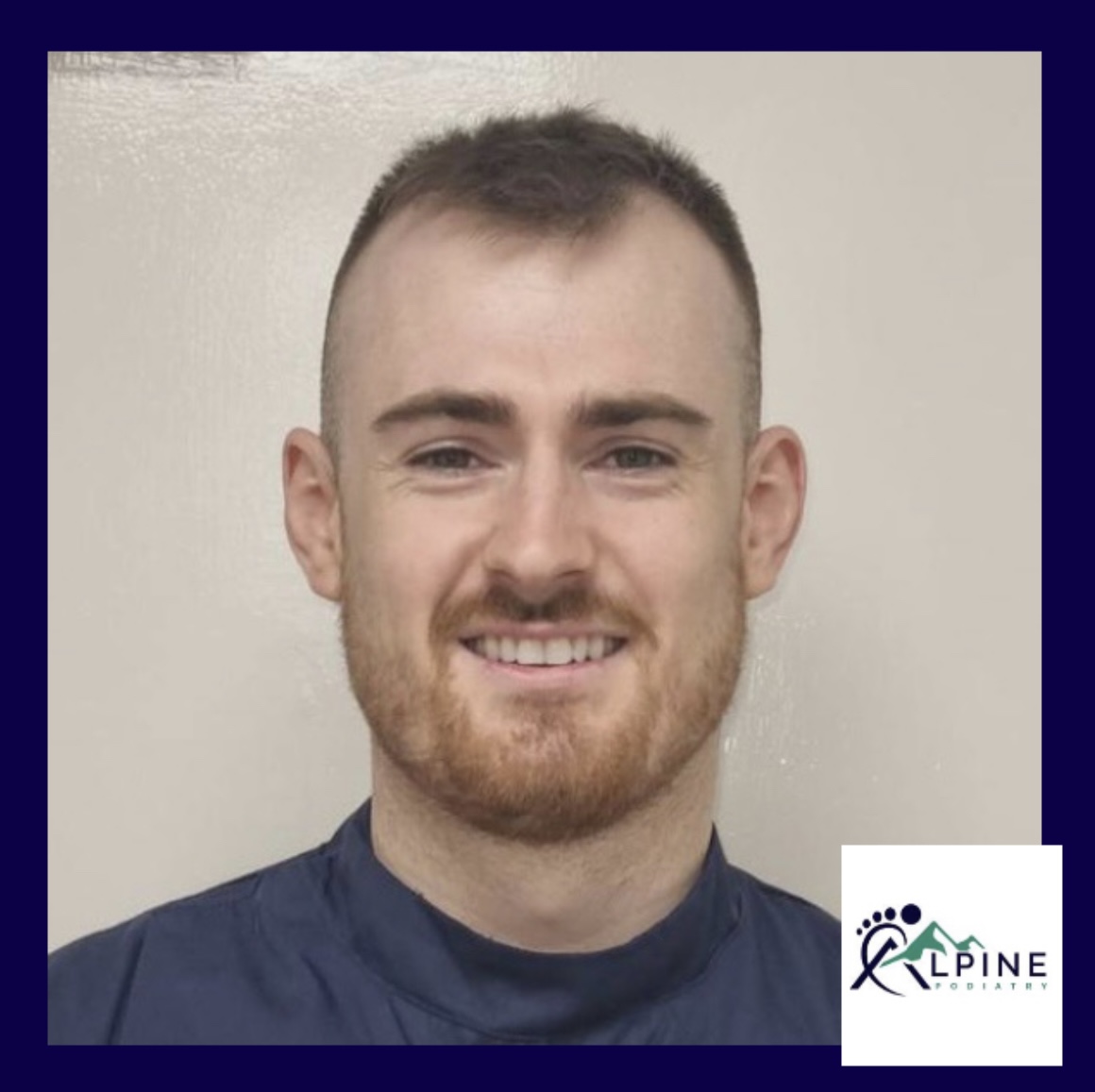 Tom Sandy
HCPC Registration CH35392
Chloe Roche
HCPC Registration CH035949
Joanna Stallard
HCPC Registration CH34982
Danielle is a miracle worker, to say the least! After being in pain for months after fungal which caused 2 ingrowing toenails, Danielle relieved all of that in January with toenail surgery. Best decision I've ever made! Now approx 4 months on and Danielle is still taking the best care of my toes helping them recover from surgery and deliver the best results. Thank you so much!
Tweets by Alpine Podiatry